User-generated content marketing's success is largely in part to its ability to enable brands to connect with consumers in a more meaningful way, instead of just trying to sell a product to them. That's because user-generated content entertains or benefits the user first, which makes the interaction with the brand and buying experience feel more authentic.  
What is User-Generated Content?
User-generated content (UGC) is original, brand-specific content such as text, images, audio or videos that is created by its customers. 
 Social media has taken user-generated content to a new level, as both brands and their customers find more creative ways to engage and influence their audiences' buying decisions.  
Let's take a look at a few successful ways companies have utilized this form of marketing to tap into their customers' psyche and creativity, while in the process completely reinventing how brands advertise their products. 
Alo Yoga: Make it Shoppable 
On it's website, yoga wear and accessories brand Alo Yoga has a section called 'Style Inspiration', which uses tagged photos of users wearing their clothes that have been taken from their instagram account. These on-site galleries allow consumers to easily shop the looks they see and include multiple products in a post, as well as pricing and product information.

Image from Alo Yoga
 Why it's Effective
Creating curated shoppable images is a great way to turn a user's engagement with your content into a conversion. With shoppable feeds like on Instagram, the instant shopping functionality creates a seamless path to purchase. Showing your products in action and on a wide range of body types can also make it feel more relatable and accessible to the potential buyer. 
Starbucks: Make it a Creative Challenge
In 2014 Starbucks launched a contest on Twitter under the hashtag #WhiteCupContest. The contest encouraged customers to submit their artistic doodles on it's classic white cup—with the winning design being featured on a limited edition reusable cup. In just three weeks they received almost 4,000 contest entries.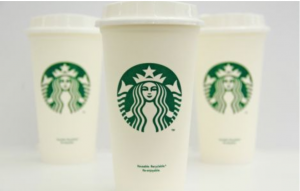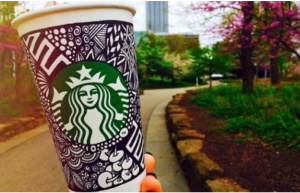 Images from Starbucks Stories & News
Why it's Effective
By giving full creative control, and few rules, Starbucks created a campaign that showcased artistic abilities and demonstrated they are listening to their customers - primarily young adults. Their efforts towards sustainability were also front-and-center, since the winning design was printed on a more eco-friendly cup. 
Coca-Cola: Make it Personal
In 2014, Coca-Cola launched the "Share a Coke" campaign in the US. After seeing success in Australia, Coca-Cola swapped out its iconic logo for 1,000 of America's most popular names. And if you didn't feel like scouring the drink aisle for your name, consumers could also order personalized bottles right to their door.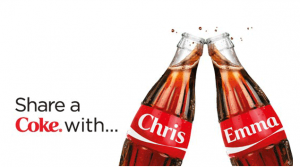 Images from Coca-Cola Journey & Coca-Cola United
Why it's Effective
This campaign generated a lot of buzz for the brand, as people scrambled to find a Coke with their name on it and share a photo online. Creative fans took the personalized touch to a new level, using it in wedding proposals, baby announcements and other sentimental milestones with words like "Mom", "Dad", "Grad", "Soulmate" and "Grandparents" printed on the bottles. On social media #shareacoke was a number one trending topic, with the company seeing a 2% increase in soft drink sales.
Parachute: Make it Feel Like Home
Home and decor brand Parachute, encourages customers to tag them in photos featuring their products using the hashtag #myparachutehome. Many of these photos are used on their social media as shoppable images, as well as on their website and in promotional content.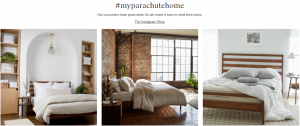 Images from Parachute
Why it's Effective
Using images taken by real customers, showing how they use the products in their home environment (like above), was shown to generate a 35% higher click-through-rate and a 60% lower cost per click than ads featuring a standalone product. The looks created by Parachute customers can be found on the Instagram Shop, and not only allows customers to share their love of the products, but also serves as inspiration for those looking to purchase home decor. 
Glossier: Make it People-Focused
Beauty and skincare brand Glossier, a self-described "people-powered beauty ecosystem", drives much of its social media engagement through photos of customers using their products, and personal stories. 
If you browse their social media platforms, their 'beauty inspired by real life' approach relies primarily on user-generated content in the form of selfies and product shots. Founder Emily Weiss even credits 90% of the company's revenue growth to the active role fans play in promoting their products.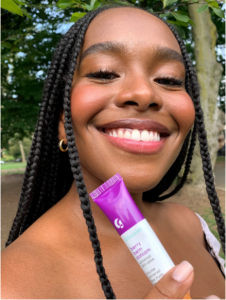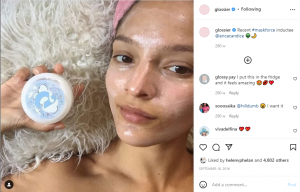 Images from Glossier Website and Instagram
Why it's Effective
The brand's very instagrammable "every woman can be an influencer" approach knows how to motivate its audience, young Gen Z women, to share their love of the products. In fact, both sides probably see this as a win-win—just by snapping a selfie the user is credited and featured on their social media, while Glossier gets authentic, #glossierIRL user-generated content to share on their platforms, for free. 
Gymshark: Make it Influencer-Focused
Fitness apparel and accessories brand Gymshark really was one of the first to capitalize on user-generated content almost solely through fitness influencer marketing. While Gymshark 'athletes' are under contract, they are given a lot of creative freedom to promote the brand in their own way on their personal platforms. Gymshark then repurposes their photos and videos on their own social media, as well as in emails and promotions.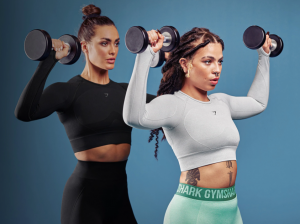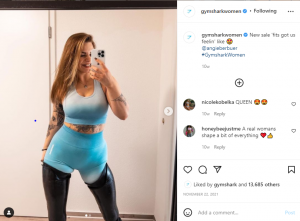 Images from Gymshark Website and Instagram
Why it's Effective 
The move away from celebrity endorsements (and the big payouts that go with it) allowed the brand to dramatically increase their exposure and reach a more diverse, and worldwide audience. Additionally, collaborating with smaller, local influencers in different countries, while risky at the time, allowed the Gymshark community to flourish and put the company on the map with customers in 131 countries. A mostly online company, founded in 2012, has a staggering $1.3 billion dollar valuation today.
As you can see, the possibilities with user-generated content are endless. Give your website and social media a boost with this marketing strategy to help inspire and connect with your customers on a whole new level. If you need some help, at Quality Score we will set in motion the best strategy to reach your goals by engaging with all the necessary channels to get the job done.